A Creative Graffiti Scrapbook
Stuart Curtis, Debra Ryals, Patsy Droubay, and Others!
---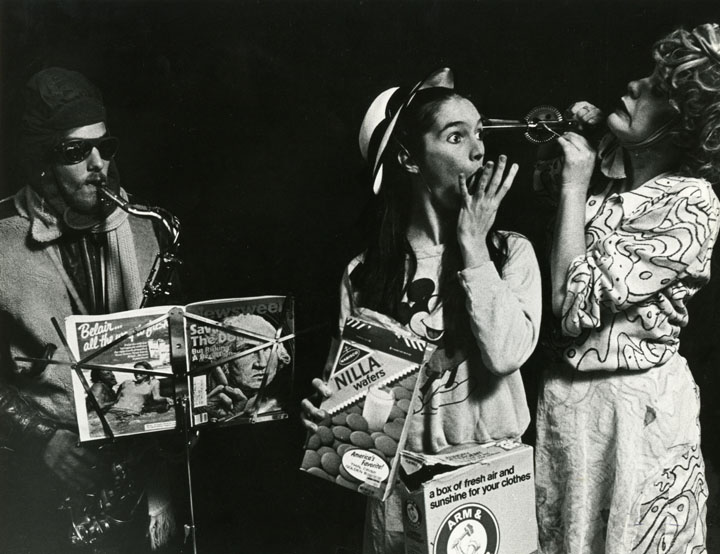 Photo by Jan Jaap Dekker circa 1978
---

(Above) Unknown Lady, Debra, and Patsy
(Left) Debra and Patsy -- Photo by J.J. Dekker
---

(Above L to R) Hillary Elmore and Patsy Droubay.
After Hillary returned from Europe, where she'd worked with both Katie, and the Great Salt Lake Mime Troupe, she danced with Creative Graffiti.
(Right) Patsy doing a solo comedy routine in Park City.
---
To be continued ...
(See Patsy Droubay's Scrapbook Page)
Photos and images courtesy of Patricia Doubay for use in this site, and remain the property of Ms. Droubay.
All Rights Reserved for the site © Michael R. Evans 2010
Email Me