Jetting over the Atlantic and
Public Transport across France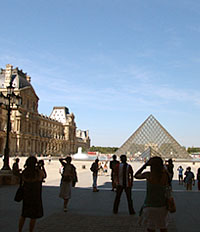 See NEW Pictures
July 27 -- Jets to Minneapolis, Detroit, and a long flight to Paris, France, where it was already July 28. Paris... July 31 -- the train to Bourges, and 70 km to Vallon ...
Early Set Ups and
Trucking Around the Region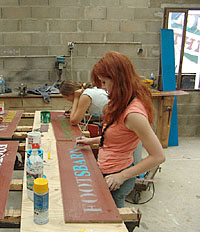 See NEW Pictures
Started taking pictures right away, worked in the sign shop, then moved over to attempt to raise a Mongolian Yurt while the paint was drying...
La Chaussee Takes
Shape for the Festival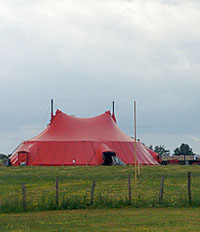 See NEW Pictures

August 3 -- Arrival of Napo the premeire French tentmaster from Rheims (early AM) ... long ride to Volvic, Chapiteau Napo in place by the time we returned...